Danbury 01245 226007


Burnham 01621 786600
Nick O'Connor

Registered Osteopath (principal)
Gillian Hind

Registered Osteopath (cranial/paediatric)
Melvyn Hughes

Registered Osteopath
Silke Ukena

Registered Osteopath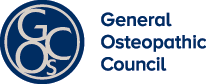 If you are in acute pain from a recent trauma we will work to ease pain, promote healing and restore health.
If you have a long-term condition that has plagued you for many months or years, we will hunt for the root of the problem and work to resolve the pain, restore mobility and improve your long-term health.
Nick O'Connor
- Gentle Osteopathy, Medical Acupuncture, OsteoMAP (Burnham and Danbury)
- Special interest in treating Headaches, Migraines and Chronic Neck & Shoulder Pain
Gillian Hind
- Osteopathy, Cranial Osteopathy, Post Graduate Diploma in Paediatric Osteopathy, OsteoMAP (Burnham)
Melvyn Hughes
- Osteopathy (Burnham)
Silke Ukena
- Gentle Osteopathy Cranial Osteopathy and Bowen Technique (Danbury)
What do we treat . . .
Headaches, Migraines, TMJ Pain and Unexplained Facial Pain - for more information visit www.essexheadaches.com

Back Pain, Neck Pain, Tennis Elbow, Frozen Shoulder

Osteoarthritis

Pre/Post Op Knee Pain, Pre/Post Op Hip Pain, Op Preventative Hip and Knee Pain

Postural Problems

Sports Injuries, Work-related injuries

Unexplained Pain