Danbury 01245 226007


Burnham 01621 786600
Nick O'Connor

Registered Osteopath (principal)
Gillian Hind

Registered Osteopath (cranial/paediatric)
Melvyn Hughes

Registered Osteopath
Silke Ukena

Registered Osteopath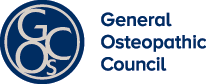 Acupuncture for Health & Wellness
Using a system that has been evolving for millennia, I work to detect when life is out of balance, and how best to gently encourage a healthier state.
Unlike in the Western Medicine system, all things are relevant to the acupuncture diagnosis - the nature and location of your main 'symptoms', when do you notice the symptoms, what makes them better, what makes them worse.
Sometimes this level of information is enough, but for many cases a fuller picture is needed so I will also be interested in how you exist in the world in which you live - what kinds of food you eat, what do you do for pleasure and relaxation, whether you like the season you are living in, how you feel about your home and work environments and what is your current emotional climate? We have time to talk, time to explore whatever seems to be appropriate andwhatever feels necessary.
​
If you are looking for a more holistic approach to health and wellness, you have come to the right place . . .