Danbury 01245 226007


Burnham 01621 786600
Nick O'Connor

Registered Osteopath (principal)
Gillian Hind

Registered Osteopath (cranial/paediatric)
Melvyn Hughes

Registered Osteopath
Silke Ukena

Registered Osteopath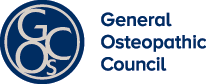 Holicity Facial Acupuncture; facial rejuvenation, naturally . . .
Facial acupuncture is a fantastic treatment option for people wishing to re-vitalise their face. When time has taken its toll on the complexion, some people feel compelled to consider quite drastic options to try to reduce the visible signs of aging, but while some of these options may leave your face looking less wrinkled, they can also leave your face looking less 'alive'. Facial rejuvenation acupuncture if a really great alternative and can work to revitalise your face, improve microcirculation of your skin, naturally firm and tighten your face. Positive results build over the first series of weekly or fortnightly treatments, after which treatments are spaced further apart to encourage the skin to sustain the effects over the longer term.
Treatment involves a combination of facial enhancement acupuncture and a carefully chosen selection of acupuncture points on the body which are chosen to further enhance the treatment.The combined effect is to flush the face with vitality and energy and it is not unusual for clients to comment that their skin feels taut and alive during and after treatment. Facial acupuncture can also be very effective at restoring muscle tone in areas of the face where it has been lost.
If you have never had acupuncture before I generally recommend at least one full body treatment to introduce you to the process of acupuncture. There are multiple benefits to starting with a full treatment, it gives us a chance to get to know each other and makes the facial acupuncture treatment less daunting but also helps to rebalance your system and boost your energy which can enhance the energetic response you will get from your facial acupuncture.
I have trained in facial acupuncture with Paul Adkins of Facial Enhance, and with Rob Hughes and Kirsten Germann from the International College of Oriental Medicine.
If you are intrigued, click here to read an interesting article about facial acupuncture.