Danbury 01245 226007


Burnham 01621 786600
Nick O'Connor

Registered Osteopath (principal)
Gillian Hind

Registered Osteopath (cranial/paediatric)
Melvyn Hughes

Registered Osteopath
Silke Ukena

Registered Osteopath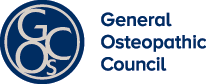 Nick and Alex O'Connor are a husband and wife team who are passionate about health and wellness.
​
What made Nick want to be an osteopath?
Before signing up to study for a degree in osteopathy, Nick had a thriving career in reinsurance in the City. About 20 years ago he was suffering with a painful knee injury, the doctors could not fix it, the physiotherapist could not fix it, but eventually he found an osteopath who could. This was life-changing in more ways than one, as he found the osteopath's holistic approach to his knee pain deeply inspiring, subsequently he took the plunge to retrain as an osteopath.
After working as a straightforward osteopath for a few years, Nick started to explore acupuncture in the form of Western Medical Acupuncture. He found the addition of acupuncture could transform his treatments, and now holds a post graduate diploma in Western Medical Acupuncture.
Over the years Nick has developed his skills in the specialist area of diagnosis and treatment of recurrent headaches, migraines, facial pain and neck pain. Many people live in pain on an ongoing basis, taking large amounts of pain medication and other medication just to keep going - in so many cases there is an underlying musculoskeletal cause to the pain which needs to be found and fixed before recovery is possible. Nick really enjoys this work, and the results can be life-changing which he finds incredibly rewarding.
​
What made Alex want to be an acupuncturist?
Nick and Alex met a few weeks after Nick graduated as an osteopath, so she has been with him for much of his osteopathic development journey. She listened with interest for years as he mused about some of the intriguing acupuncture 'side-effects' people reported to him - improvements in sleep and digestion, reduced stress etc. In the past Alex had used acupuncture to treat things that were not resolved by normal medical routes and both of them felt that acupuncture had incredible potential. Alex decided that she would like to learn how to harness some of the strengths of acupuncture by studying Classical Chinese Acupuncture, a particularly gentle, authentic and ancient system of acupuncture.
Alex has now elected to specialise in Fertility and Antenatal Acupuncture. She splits her time between her busy Moorgate practice and our clinic space in Danbury. For more information please visit www.essexfertility.co.uk
​
What makes our teamwork so unique?
We have great deal of respect for one another's work, we know our own strengths, and we know each other's strengths. We are able to discuss difficult cases easily with one another, cross-reference and share information, and where appropriate we can include one another in the treatment plan. There are other clinics which offer different therapies all under one roof but in most cases the practitioners are self-employed and therefore disinclined to cross-refer. We have no such barriers, and total focus on the best interest of our clients. Using our closely collaborative approach we are frequently able to unravel problems for patients that have been ongoing for many years, problems which have confounded many doctors, physios and chiropractors.
We have a small group of other therapists working with us, all of whom we trust to treat patients with the care and respect that we would offer.